Connect Better - Charge Faster
The long-awaited 3AMP VOLTA 2.0 Right angle Magnetic cable is here!
One Cable Multiple Devices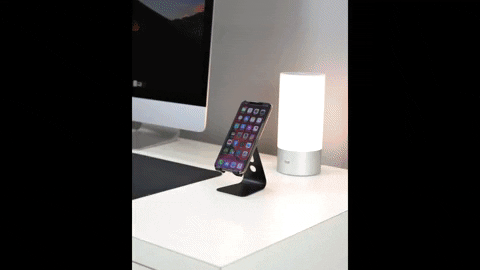 If you have been searching for a charger that is compatible with your Samsung devices - Samsung S8+, S9/S9+, S10, Note 8/9/0, you are in luck! The 3AMP VOLTA 2.0 Magnetic Cable is specially built for devices that require lower amperage.
3A Magnetic Charging Cable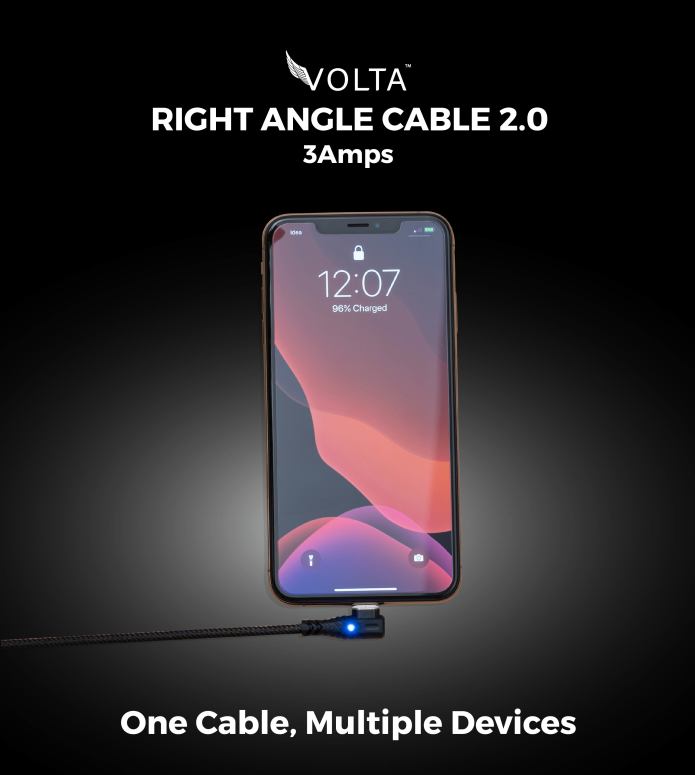 The 'game-changing' cable is compatible with most USB-C enabled smartphone, tablets, power-driven devices such as Samsung Galaxy Note 8/9/, iPad Pro, OnePlus 7 Pro, OnePlus 6T/7T, Huawei Mate pro, Google Pixel 3/3XL, Pixel 2/2 XL...(It is recommended to use Volta 2.0 cables with the device's Original Equipment Manufacturer (OEM) wall/power brick to achieve the super fast charge for respective devices.)
Tips + Device Compatibility Chart
Samsung S6/S7/S7 Edge
Kindle
HTC Devices
Motorola
Nexus
Nokia
LG
Other Micro USB Devices

iPhone X/iPhone 8
iPhone 7/7 Plus
iPhone SE
iPhone 6S/6S Plus
iPhone 5/5S/5C
iPad Mini
iPod
Other Lightning Devices

Pixel 1/2/3/XL
Huawei Mate Pro
One Plus 5/5T/6/6T
Nexus 6P
Nokia N1 Tablet
LG V30/G5/G6/HTC U11
Samsung S8/S8+/S9/S9+
Huawei Mate 9/9 Pro/10/10 Pro/P10/P10 Plus/Pro 20
Other USB C Devices
*The VOLTA magnetic Right Angled cable comes in Black & Red and options of 1m & 2m lengths.