The Amazing new OTG functionality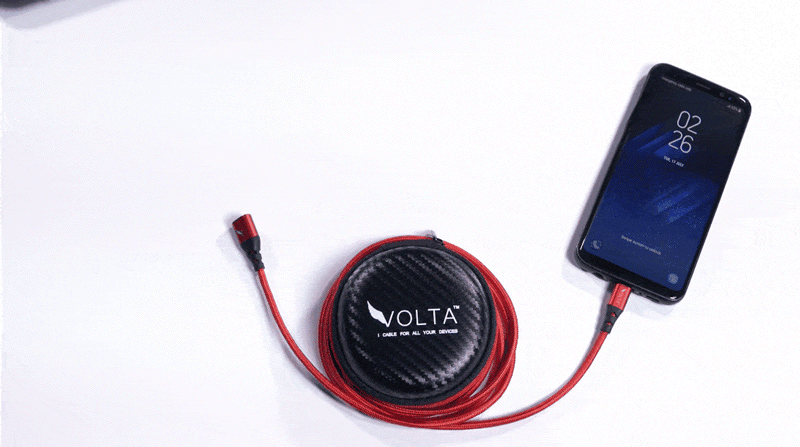 USB On-The-Go (OTG) is certainly one of the exciting features of Android devices. A USB OTG compatible device (almost every android smartphone) is competent to act as a controller or a host of the other USB devices. Using SD card and other card readers on a smartphone are very common with OTG adapter. The USB OTG feature is available on almost every Android smartphone these days; however, older phones lack this feature. Basically, if your Android smartphone or tablet supports USB OTG, then you can connect USB devices such as keyboards, game controllers or a USB flash drive to your device. But how would you determine or know whether your device supports USB On-The-Go (OTG) or not? To determine whether your device supports USB OTG capability, you can either try connecting a USB flash drive (using a Volta XL cable) or use third party apps like USB OTG checker (free on google play). The Volta XL is OTG enabled, its )TG (On-The-Go) charging and data functionality allows you to share charge between your devices without the need for a charger or a power bank. Which means the Volta XL can convert your phone to a Power bank to charge other devices and also as an external hard drive or vice versa. To  connect, just plug it in on your phone, plug the magnetic tip on the other phone or device and connect it (Check Image). The Volta XL campaign is currently Live on indiegogo, click here to back this wonderful product.
1 comment
Dear Hope.
Regarding Order #5710.
Thank you for your reply and explanation.
Can you simply tell me ETA please? Cause I am little bit confused it will take 20 days (10 days locked and another 10 days for delivey) or just take 10 days.
And also can you ship it faster and is there any other delivery service to make it quick?
Cause these are samples and if they are suitable to my request, than I might buy 100 pcs.
Simply speaking, I am running out of time.
Therefore if you can help me to reduce schedules, it will be great and helpful to me.
Thanks you and Best regards.
Younghoon. Seo
November 02, 2018
Leave a comment